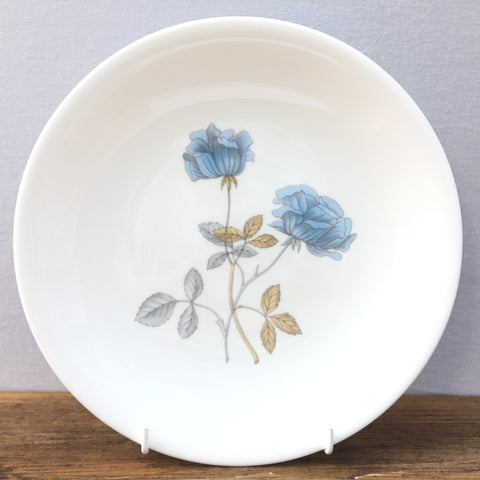 Wedgwood "Ice Rose" Salad / Breakfast Plate
Wedgwood "Ice Rose" Salad / Breakfast Plate
This is a salad / breakfast plate in the Wedgwood Ice Rose design. Be aware that Ice Rose was made for a number of years and during this time the size of all the plates in the range altered from time to time creating small (1/4") variations. If having the exact size plate to match your own, please check the measurements of your existing plates before ordering.
Size: 9" / 22.5cm diameter
Sizes are approximate.
---



We offer a

100% satisfaction guarantee

. We stand behind every piece of replacement china we sell. If you are not 100% satisfied, simply return it to us for a full refund or replacement, no questions asked!


---
Is this dishwasher safe?

As this was a design that was initially made before dishwashers were everyday household items, we not like to say one way or another.

As a general guide to contemporary tableware such as this, they should certainly withstand the heat. However, prolonged use may lead to fading of the pattern over time. That rule of thumb also applies to modern designs that claim to be dishawasher safe!

Bottom line, do so at your own risk.